---
---
Montana Colors Hardcore Silver Chrome.

Unleash your creativity with the MTN Hardcore – where vibrant colours meet unparalleled performance! The Hardcore line delivers intense, glossy shades that captivate the eye and leave a lasting impression. This paint excels in domestic, industrial, and artistic projects, boasting rapid drying and exceptional durability.  Embrace the legacy of Montana Colors iconic product, a graffiti world staple since 1996. More than paint, it embodies a culture. Experience the realm of artistic possibilities with Hardcore – your premier artistic companion.
Try Nitro 2G for unbeatable coverage over wet chrome.



UV RESISTANCE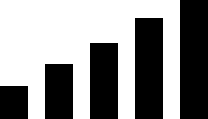 OPACITY
---